Superb Vintage 131 Pieces Russel Wright Eames Era Dinner Tea Coffee Service Set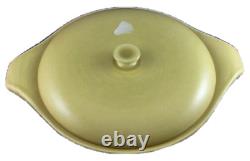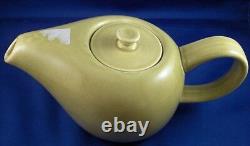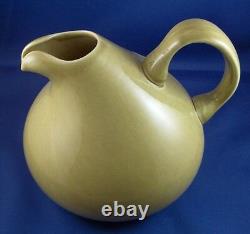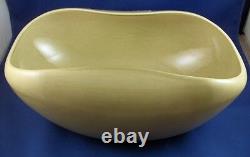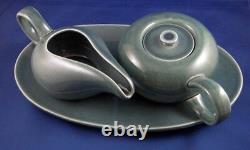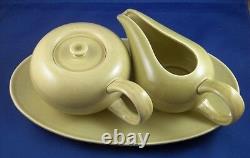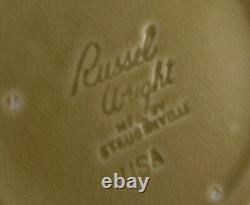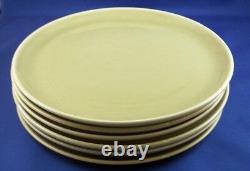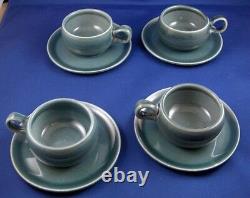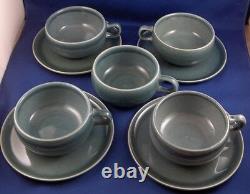 It was manufactured by Steubenville. An amazingly contemporary looking set for being over 50 years old. This set is part Chartreuse (Curry) in color and part Seafoam green. These are the two more sought after colors for this set. I have quite a few pieces including a lot of the serving dishes, dinner plates, and the demitasse pieces. Took pictures of all of them so if you are interested just send me a note and I can detail sizes and condition (which is amazingly good for a set this old and fragile). Some pieces have the normal crazing.
I would also part with pieces of this set if you really need just one or two but only for the right price. I'd rather sell it as a.