Vintage Aynsley Bone China 34 Piece Tea Set, Tea Pot, Cup, Saucer, Floral Flower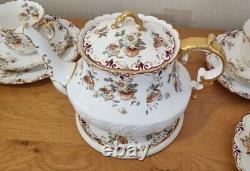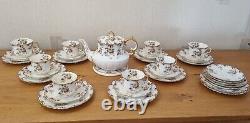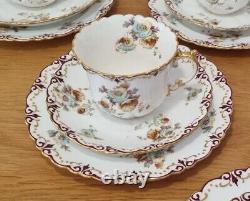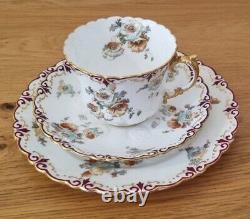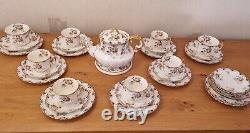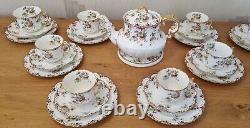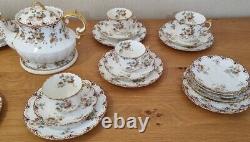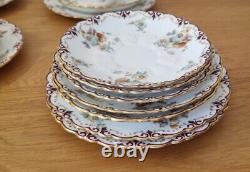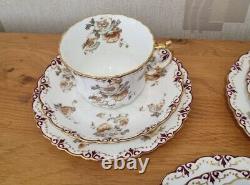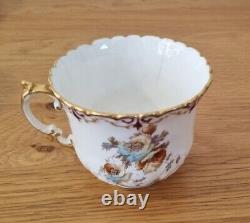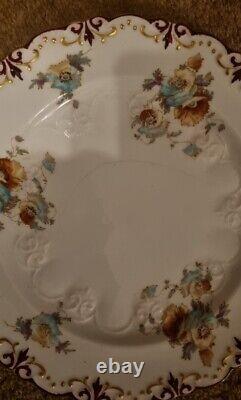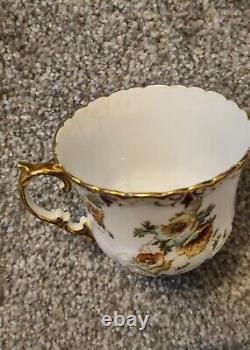 A gorgeous, ultra rare and vintage 34x piece Royal Aynsley tea pot and tea set, pattern number 12114. Believed to be around the 1925 period, given the logo and stamping used to identify year of manufacturing in that time, it has beautiful gold scalloped edging with an additional red trimming, unique gold handles and a white/light green/brown floral design. 1x tea pot, and 1x lid. 8x cups (6x small tea cups and 2x larger coffee cups). 13x saucers (9x small tea saucers and 4x larger coffee saucers).
A few of the pieces have a couple of hairline cracks, however still very much usable as a great display set (see the last photos) - the rest of the set is in great condition. Given the rarity and delicacy of the set, I will ensure it is completely wrapped up and protected, and will send it via a fully covered courier.